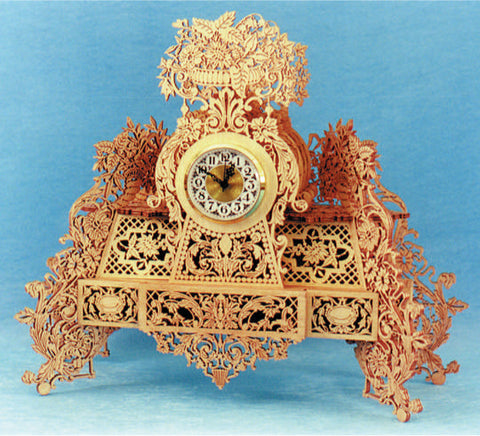 Victorian Queen Clock Scroll Saw Pattern
A stunning project to build.  It's a 24 page project plan with full size patterns, helping you build this 21" wide by 17" tall, highly detailed clock.
Quite possibly the most detailed, most advanced scroll saw pattern we have ever produced.  Finish it and put a feather in your cap.  Uses a standard 3-1/2" clock dial, widely available in many styles (something we can help you source if you like).  This is a crowning achievement for any scroller.
If you select Paper Plan by US Mail, shipping is free, as always.
---
We Also Recommend
---