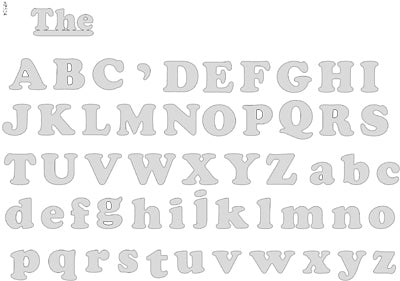 1" Alphabet Pattern Set
Both capital and lower case letters, the full 26 letter alphabet, along with an apostrophe / comma.  Also includes an underlined "The" in case you're making family name labelled projects.
Simple pattern, simple price.  We're only offering this as a download, printable from your desktop printer in full size.  Enlarge or reduce patterns as needed.

---
We Also Recommend
---